Best Tips for Brushing Your Teeth
We get that brushing your teeth may not be the most exciting part of your day, but brushing your teeth at least twice a day is a vital part of oral hygiene and maintaining a healthy, white smile. At Whitney Ranch Dental our dentists want to help you with proper brushing techniques so your daily brushing routine is effective in maintaining your oral hygiene.
Applying the Right Amount of Toothpaste
Always make sure to use a fair amount of toothpaste when preparing to brush your teeth. First, run the toothbrush under running water to get the bristles wet. Next, apply just enough toothpaste to have a thin strip over your toothbrush's bristles. Many people apply too little toothpaste and don't get full coverage for their teeth. Others will use too much and overwhelm the teeth and gums by stripping the enamel from their teeth. A fair amount of toothpaste will be beneficial to each tooth and gums as a whole.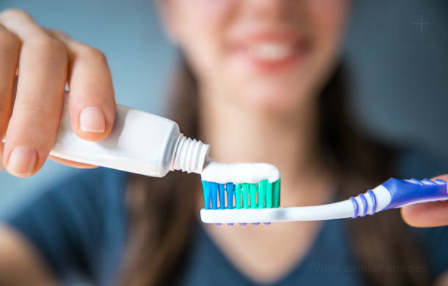 Using the Right Toothbrush
For daily brushing, be sure to use a toothbrush that has soft to medium textured bristles. A toothbrush that has bristles that are too hard may cause damage to the enamel and may cause gum recession. A soft or medium feeling toothbrush will ensure that proper care is given to your teeth.
Pressure and Movement
Two of the most important things when brushing your teeth include the applied pressure and the movements used. You want to apply a moderate amount of pressure while moving the brush in a sweeping motion from the area where the gum meets the tooth down (for upper teeth), and up from the where the gum meets the tooth for lower teeth. Too much pressure can strip the enamel, and too little won't clean your gums thoroughly. Using the correct movements and angles also allows the bristles to target the correct spots on your teeth and gums providing you with a full-coverage cleaning.
Conclusion 
Brushing your teeth should be a part of everyone's life, whether it is twice a day or after every meal. Understanding the best ways to brush your teeth will ensure that good oral hygiene is maintained.
If you'd like to know more tips about brushing your teeth or learn why brushing is so important, Whitney Ranch Dental a local Henderson general dentist office is here to help.
For more dental health information or to set an appointment, call our office today at (702) 233-2787 or visit our appointment page.