What is a General Dentist and What Services Do They Offer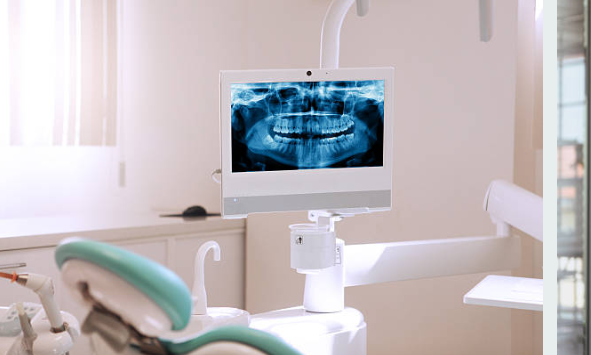 Swollen gums, bad breath, chipped or broken teeth, or a yellow smile – surely no one likes to deal with any of these dental issues. While your oral hygiene is the key to a healthy body, it is also the first thing people notice when you talk to them. You certainly don't want these oral health problems to form the first impression you leave on people.
Most importantly your general dentist will always tell you that your oral health cannot be ignored.  A general dentist is a person you would go to for all your small or big oral health issues. A general dentist typically holds three or four-year undergraduate degree from a dental college. They are not specialized in any one area. Instead, they provide all professional dental services such as root canals, gum diseases, dental implants, dentures, scaling, polishing, etc.
These services can be classified into three categories – preventive, restorative, and emergency care.
When Do You Need a General Dentist?
Well, anytime and all the time! A general dentist is there for your primary oral health checkups. They do not specifically work with children or adults – they are general – and you can go to them for a routine dental checkup at any time.
What Services Do They Offer
1.    Preventive Care
It is highly unlikely that you would look for a dentist who has specialized in a certain area when you only need a general checkup. A general dentist is the one who will provide you with the essential preventive care guidelines and measures according to your oral health needs. Scaling, polishing, and regular examinations are all parts of preventive care. A complete checkup conducted under a general dentist would also include x-rays and scans.
2.    Restorative Care
Your general dentist will be able to diagnose, treat, and restore your oral health issues. After finding the problem through the general checkup, the general dentist will go forward with the required treatment and provide you with restorative care measures. They will also follow-up on the treatment and ensure the problem doesn't reoccur.
3.    Emergency Care
Yes, a general dentist is the one you go to when you or your child is going through a dental emergency. The majority of dental offices with emergency services in the U.S. are run by general dentists. They are available 24/7 for your dental emergencies; while dentists with specializations only work on scheduled appointments. Emergency care will include providing instant relief medication, injections or carrying out the required medical procedure. When needed, General Dentists can also perform emergency oral surgeries.
5 Characteristics You Should Look For in a General Dentist
1 – A Dentist Who Educates Patients
A dentist who is willing to make each visit an educational experience helps the patient understand why oral care is important and what they can do to improve daily maintenance. Our dentist at Whitney Ranch is here to answer any questions and share tips with each patient so improvements can be made.
2 – A Friendly Office and Staff
If a visit to the dentist causes you anxiety, our staff is here to offer assistance to make you feel at ease during your visit. One way to alleviate any anxiety is our clean and inviting dental office with a friendly staff.
3 – Credentialed Dentist
Learn about your dentist's credentials and education in the industry to feel assured that he or she has been properly trained to provide the services that are offering.
4 – Advanced Technology
In general, a dental office that uses the latest technology in the industry shows that the dentists have the most effective tools available. Utilizing the latest dental technology can often make the procedure go by easier and faster.
5 – Read Reviews
One of the easiest ways to feel more comfortable about your dentist is to read online reviews. Our dental office at Whitney Ranch has many positive reviews on both Google and Yelp. We enjoy receiving feedback from our patient's and are happy to see the positive experiences.
The Dental Experts
Whitney Ranch Dental offers you general dentist services in all three categories. Our dental experts provide you and your family with professional services at affordable rates. For us, your oral health is the top priority. We assure all customers to walk out of our office with happy, healthy smiles that they can confidently flaunt.
We promise to bring smiles back. Call (702) 233-2787 today to book an appointment or know more about our emergency services. You can also visit our website – http://54.235.42.133/general-dentist-henderson/