What is a Family Dentist and Why You Need One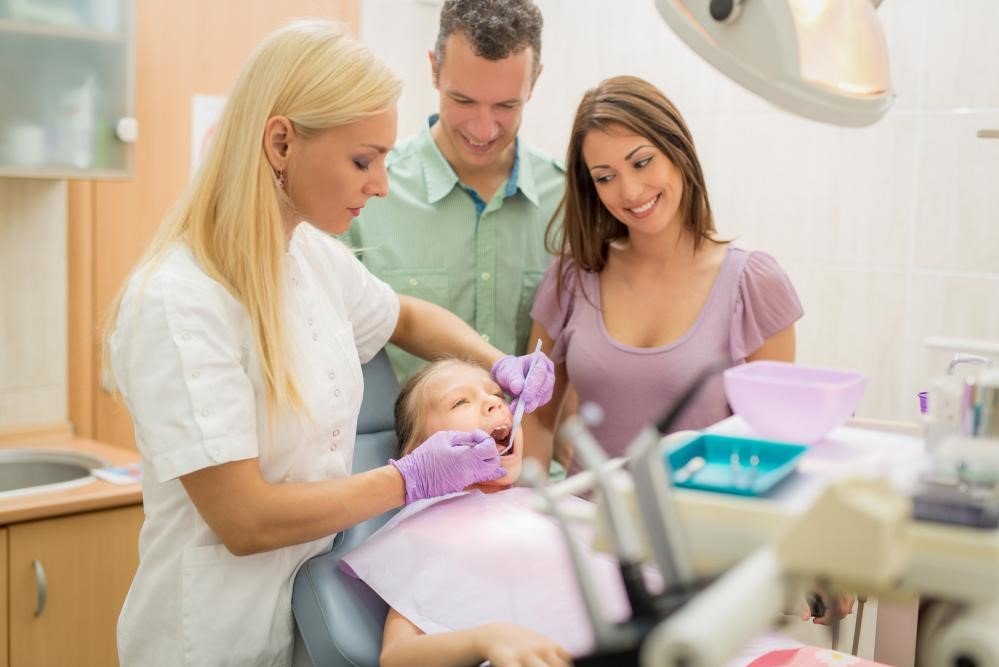 When it comes to your family, dental care is something you should never compromise. Dental problems are normally an unexpected event, so having a local family dentist can often be beneficial. Having a Family dentist is also great for receiving regular oral care which helps with preventing further complications if issue is left untreated.
What is a Family Dentist?
Put simply, a family dentist is a dentist you choose to take care of your entire family's dental health. Unlike other dentists, a family dentist will usually perform a wide array of treatments and procedures while also ensuring that your entire family gets regular dental checkups. Many dentists will prefer to be a family dentist since they get to work with all of the members of the family. They find it easier to keep track of their patients, stay connected with them, and even understand their genetic history.
Why Do You Need a Family Dentist
Would you like to skip the hassle of having to book an appointment with different dentists every time a family member needs dental care? If yes, that's exactly why you need a family dentist. A family dentist will make access to dental care so much easier.
1. Personalized Approach
Whether it's your dentist or any other kind of doctor, it's always better when you have a personal relationship. It makes them understand your concerns better and makes you feel more comfortable when sharing information. A family dentist will establish a personalized approach with you, which will make dental checkups and dentist appointments rather easier to catch up on. In fact, a family dentist will also be a good counselor for your children, making it fun for them to go to dentist appointments.
2. Variety of Services
A family dentist ensures that you get all your treatments and services done from the same place. If they aren't able to perform some treatments, they typically will typically refer you out to a trusted peer. This means you can trust one person to get all your dental procedures, eliminating the hassle of going from one dentist to another. Since they also know the family history, a family dentist will also be able to perform treatments faster, since they can skip all the other pre-treatment procedures.
3. Flexibility and Availability
The best part about a family dentist is that they will prioritize your family and give you the times that are suitable for you. They have convenient hours and they can customize their appointments according to your schedule. They are also your emergency dentists as they are always on call and available for you.
Benefits of Childhood Dental Care
It is recommended to bring your child to the dentist when their first tooth emerges or after their first birthday. Having a local family dentist makes it easy for your child to feel comfortable and get used to visiting the dentist.
Early childhood dental care can be educational for parents so they understand how to properly brush their child's teeth and gums during infancy and the toddler years.
The dentist can provide an exam to look for signs of congenital dental problems, including hypodontia which are missing teeth and supernumerary extra teeth.
Maintaining dental appointments can keep the child's teeth clean therefore preventing decay.
Dental Services We Offer – Henderson Family Dentist
Orthodontics – which refers to the diagnosis, treatment, and prevention of dental problems including misaligned teeth, crowding, spacing, over and under bites, and other issues a patient may have with their smile. To correct these issues we utilize clear aligners (Invisalign®) that are less invasive compared to traditional braces.
Restorative Dentistry – If you are interested in restoring the health, strength, or aesthetic appeal of your smile, we proudly offer various restorative dental treatments including: teeth whitening, dental implants, dentures, and many other great ways to achieve the quality smile you deserve.
Emergency Dentistry –Whitney Ranch Dental provides emergency dental services so our patients that have severe pain can quickly see our dentist for relief. We offer emergency dentistry appointments, treatments, and immediate information. For more information on emergency dental services in Henderson, NV, call (702) 233-2787
Schedule an Appointment Today
Whitney Ranch Dental offers you various services provided by our family dentist. If you are looking for a family dentist in Henderson, NV visit our website today to schedule an appointment.