3 Common General Dental Procedures You Need to Know About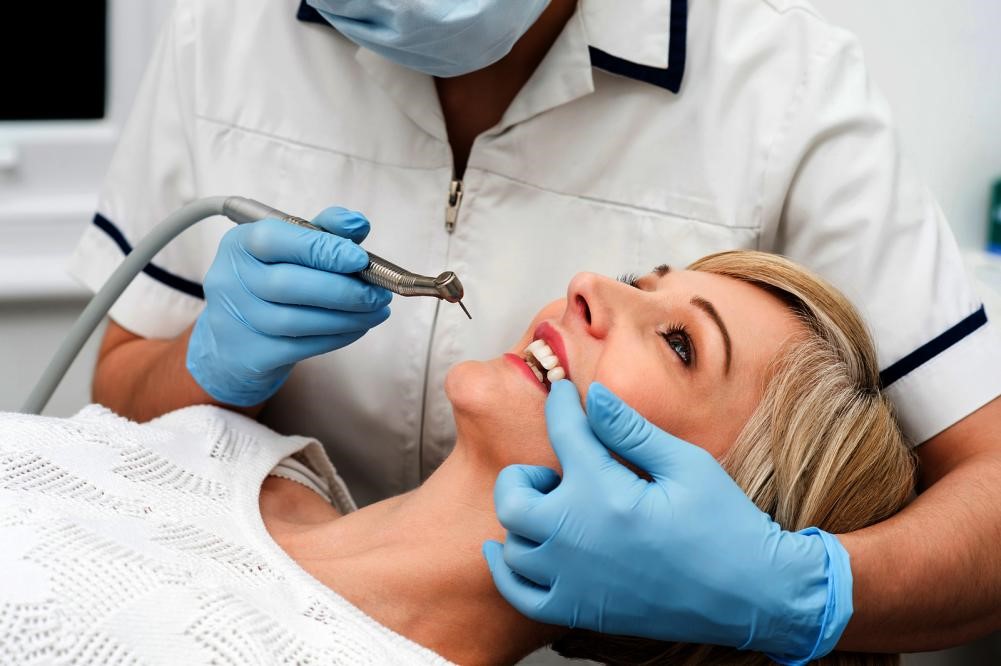 With so many options available nowadays, you might be confused as to which type of dentist performs the dental procedure you need. A general dentist is your first line of defense against basic oral health issues. They are responsible for preventive and restorative dental procedures.
However, general dentists are also certified and trained to carry out certain procedures including cosmetic treatments. General dentists can perform these procedures with additional training and workshops in the related fields. If they are not certified to perform the tasks, they will most likely refer you to a specialist.
If you wish to learn more about dentistry, here are the most common procedures that are performed by general dentists today.
1. Teeth Whitening
Many people across the globe visit dentists to fix the color of their teeth. Teeth whitening has thus become a very common procedure that brightens your smile and changes your appearance for the good. While teeth whitening can be associated to cosmetic dentistry, many general dentists are also certified and trained to perform treatments to whiten your teeth.
Your teeth can naturally darken over time or get stained due to certain foods or beverages, such as coffee and tea. Aside from that though smoking will also cause your teeth to start yellowing. There are many options for teeth whitening in Henderson NV including over the counter products but a treatment done by a professional general dentist will always provide you with the best results.
2. Teeth Cleaning
Teeth cleanings are among the most well-known practices in general dentistry. No matter how good you are about brushing and flossing your teeth every day, you still need to visit the dentist every 6 months. Dental cleanings are among the several different types of cleanings you can receive among others such as regular dental cleanings, deep cleanings, and dental debridement.
Regular teeth cleanings in Henderson NV can save you from many oral health problems in the future. It's common for plaque and tartar to build up in your teeth therefore causing gum problems, bad breath, and poor oral health. Deep teeth cleaning in Henderson NV is performed to remove bacteria and hardened plaque from the gum line and teeth roots, leaving your teeth and mouth healthier.
3. Root Canals
A root canal is another common procedure that general dentists perform. The procedure can be mild or severe; depending on how badly the infection has progressed.  Due to this treatment is needed to save a tooth that has been badly infected or decayed. The root canal treatment is performed to protect and save the exposed nerves of the tooth that cause the infection to grow and worsen. The procedure involves cleaning the inside of the tooth and then sealing the tissue and nerves. In some cases, the damaged tissue is removed and the remaining tooth is cleaned.
4. Orthodontics
Orthodontics is the diagnosis, treatment, and prevention of common dental problems such as crooked teeth, over-crowding, over or under bites, and other issues. At our dental office we utilize clear aligners called Invisalign® that can solve these issues and are less invasive than traditional braces.
5. Dental Filling Procedures
Dental fillings are a common procedure that most people experience in their lifetime. Dental fillings are used to treat cavities, repair cracked or broken teeth, and teeth that may have lost enamel overtime. Here is the common procedure steps for receiving a dental filling:
Receive a topical anesthetic to numb the area of treatment
Remove any decay from the teeth
Use a composite or amalgam filling to restore tooth
Bite check to make sure your teeth align properly
6. Emergency Dental Care
Here are guidelines on how to handle common oral discomforts and injuries, and when these require emergency dental care or services:
Toothache: Visit our dentist as soon as possible to identify the issue.
Broken, chipped or cracked tooth: If the tooth was broken or chipped, bring the tooth fragment wrapped in a wet towel and visit the dentist immediately.
Loosened or knocked-out tooth: If your tooth becomes loose due to trauma, visit our dental office. If the tooth is dirty gently run water on the root to clean.
Broken Jaw: Use a cold compress on the area that is broken. Go to your dentist or an emergency room immediately.
There are many other procedures that a general dentist can provide. These include regular checkups and preventive care procedures.
If you are looking for other procedures that a general dentist performs, Whitney Ranch provides general dental services that include teeth cleaning, teeth whitening, fillings, crowns and dental bridges. All our procedures are carried out by trained and certified general dentists.
You can find more about our services on http://54.235.42.133/general-dentist-henderson/